Airbnb e i designer di Fabrica re-interpretano il concetto di ospitalità e accoglienza con un'installazione interattiva a Palazzo Crespi.
Per il Salone del mobile 2015 Airbnb in partnership con Fabrica presenta Housewarming, un'installazione interattiva a Palazzo Crespi.
Housewarming ospiterà il lavoro di 19 artisti internazionali di Fabrica che hanno re-interpretato il concetto di ospitalità. Gli ospiti saranno invitati a interagire con i desiner, nelle varie stanze del palazzo.
Dall'esperienza di un tipico tè all'inglese fino al rituale delle lampade indiano i visitatori potranno condividere i valori di appartenenza e accoglienza che accomunano ogni artista di Fabrica e ogni esperienza Airbnb.
La pre-registrazione all'evento è sold out ma le registrazioni all'ingresso saranno gestite giornalmente in base all'affluenza

Airbnb
Fondata nell'agosto del 2008 con sede a San Francisco, California, Airbnb è l'affidabile community per tutti coloro che vogliono inserire il proprio annuncio, scoprire e prenotare alloggi unici in tutto il mondo - online o tramite smartphone. Che sia un appartamento per una notte, un castello per una settimana, o una villa per un mese, Airbnb mette in contatto le persone con esperienze di viaggio uniche, a qualsiasi fascia di prezzo, in più di 34.000 città e 190 Paesi. E, con un'assistenza clienti di prima classe e una crescente comunità di utenti, Airbnb è il modo più semplice per coloro che vogliono guadagnare dal loro spazio extra e mostrarlo ad un pubblico di milioni di persone.

www.airbnb.it

About Fabrica
Fabrica is a communication research centre based in Treviso, Italy that aims to inspire emerging creatives. Established in 1994 from a vision of Luciano Benetton, Fabrica offers young people from around the world a one-year scholarship, accommodation and a round-trip ticket to Italy, to delve into a period of education and research.
Fabrica's work focuses on communication as a vehicle for conscious social change and the young residents must apply this mantra to real life projects throughout the year across a range of disciplines including design, visual communication, photography, interaction, video, music and journalism.

www.fabrica.it

About Palazzo Crespi
Palazzo Crespi was built between 1795 and 1805, during the same period Corso Venezia was built. The development celebrated the coronation of Napoleon Bonaparte as King of Italy in Milan's Duomo on 26 May 1805.
At the beginning of 19th century, a banker named Prati was the owner of the building which is now known as "Palazzo Crespi". During this period it was referred to as "Palazzetto", given its limited proportions and its sober decoration, a feature still prevalent today on the façade facing Corso Venezia.
The Crespi family became owners of the "Palazzo" in the early years of the 20th century.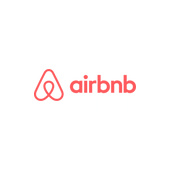 Airbnb con Fabrica trasforma un palazzo storico in una casa al Salone del Mobile 2015 Airbnb stringe una partnership con Fabrica, il famoso studio di design, per creare 'Housewarming', un'esperienza artistica memorabile all'annuale fiera del design di Milano
Orari:
-
dal Martedì al Giovedì
10:00 - 16:00
-
Venerdì
9:00 - 13:00
---
Palazzo Crespi
Corso Venezia 20,
20122 - Milano
SCARICA
COMUNICATO
E MEDIA KIT