Make a bridge moving in the 5VIE
Un fuorisalone, un progetto che mira a creare un ponte tra Oriente e Occidente, tra città e città, tra fuorisalone e fuorisalone proponendo progettazione, ricerca e creatività.
Non dura solo i 6 giorni di Milano Design Week bensì tutto l'anno al fine di creare opportunità culturali ed economiche.
Il quartiere che ha dato vita al "bridge" è Sarpi, un quartiere storico di Milano di grande fascino ma Oriental Design Week è dinamica, sempre in movimento alla ricerca di nuovi luoghi per creare altri ponti con l'Oriente.
Così, dopo le edizioni del 2014 "Make a bridge moving in the cities", tenutesi a Milano e poi a Torino, Sarpi Bridge_Oriental Design Week propone nel 2015 una speciale edizione "Make a bridge moving in the 5VIE" in collaborazione con 5VIE, il distretto che ospiterà alcune opere di giovani designer orientali, una collezione del progetto 902_China&MadeInItaly e la mostra IL DESIGN CHE NON AVETE MAI VISTO, ideata da Sarpi Bridge_Oriental Design Week e promossa da BIG BROKER INSURANCE GROUP, PROMOART e 5VIE. Una mostra particolare ed unica sul design, quel design che "non avete mai visto "e che avete sempre atteso, molto innovativo e in equilibrio tra estetica e funzione nella pienezza del vuoto.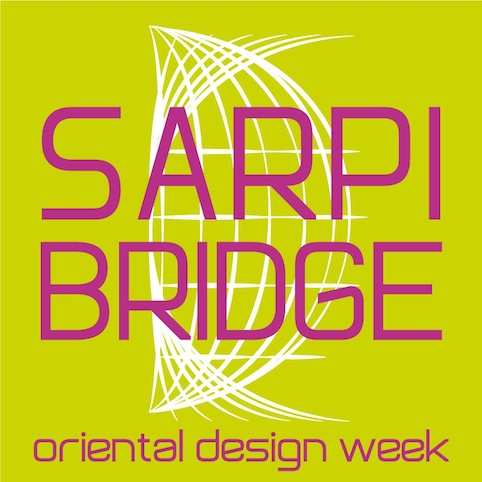 VAI AL SITO DEDICATO
info@orientaldesignweek.it
press@orientaldesignweek.it