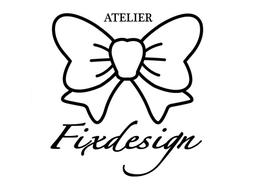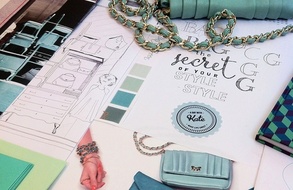 Fixdesign entra nel mondo del design presentando, in occasione del Salone del Mobile, all'interno del Flagship Store di Milano un'installazione del progetto "Bag the secret of your style " tributo all'innovazione e alla creatività dell'iniziativa ideata e realizzata dal team di Fixdesign.
Le vetrine della boutique di via fiori chiari, si tingono di colori acquarello, un dialogo creativo tra moda e design che unisce abiti, accessori ad arredamento.
Un mix equilibrato ed eclettico di stili diversi ma armoniosi nell'insieme, una composizione che esalta la semplicità delle cose vissute, capaci di ricreare un'atmosfera di altri tempi.
E' in questo modo delicato e sognante che il Brand sempre pronto a stupire e regalare emozioni ricrea un piccolo universo fatto di oggetti d'altri tempi, piccoli accessori …. regalando ai passanti uno sguardo sul mondo "Fixdesign "
Presentate negli scatti della campagna pubblicitaria Primavera Estate 2014 la linea di accessori Firmata Fixdesign nuovo oggetto del desiderio e dettaglio di un'estate un po' retrò, si presenta in colori delicati e forme morbide dal mood romantico; dal corallo all'acquamarina, dal cipria al beige, in versione mini o maxi, da portare singolarmente o in abbinata, ma sempre Glamour.
Durante il salone del mobile saranno distribuite all'interno del Flagship Store delle "simpatiche" shopping bag in carta che raffigurano le minibag della collezione accessori fixdesign.

Orari Fuorisalone:
8/13 Aprile 10.30 - 22.00

Cocktail 11 aprile 18.00 - 21.00