A tribute to contemporary Milan, a conceptual extension of the city guide Domus Urban Stories – The Unconventional Guide to Milan coming out in early April. The guide is to contemporary, post-World-Expo Milan, with 15 exceptional forays into the realms of culture, architecture and design, specially compiled for the occasion. With "Milano Next", Domus will be displaying an unwritten chapter of the guide by representing the viewpoints and ideas of the guide's 15 guest contributors.
During this year's Milan Design Week, Domus will be a major presence in the heart of the Tortona district. At the Spazio Copernico venue located at Via Tortona 33, the magazine is hosting an exhibition entitled "Milano Next", entirely dedicated to the city of Milan.

The display is a conceptual extension of the special publication "Domus Urban Stories Milan", available at news-stands and Italian bookstores in early April – an unconventional guide to today's "post-Expo" city, a compilation of 15 exceptional forays into the Milanese worlds of culture, architecture and design. Each exploration is led by a different cultural contributor. The 15 chapters are followed by one that is not written but told in the form of the "Milano Next" installation, inaugurating on Monday afternoon 3 April for the customary press preview of the Tortona district.

The exhibition is divided into thematic sections in which the city is alternately analysed, described and imagined. Domus paints a picture of the city as it is today, the way it is experienced and perceived. The Domus lens is trained on the macro scale as well as the micro scale through analytical indicators and macro data that are materialised three-dimensionally in immersive surroundings under the curatorship of" DONTSTOP Architettura", a cultural powerhouse active in Milan since 2011.

The design of the display is conceived as a frame for contemporary Milan on one hand, and future Milan ("Milano Next") on the other, presenting for the first time the viewpoints and ideas of 15 guest contributors invited by Domus to share their thoughts on the city (Bouroullec, Cattelan, Chipperfield, De Vincenzo, Fukasawa, Gioni, Herzog, Jodice, Lovegrove, Morrison, Jain, Rawsthorn, Rumma, Swine, Tagliabue).

The scope of the project is broad, yet at the same time specifically local. The event, specially conceived for the Design Week, aims to stimulate analysis and long-term international debate.

The highly original installation finds a natural setting at Spazio Copernico, an emblem of innovation whose platform has modernised the concept of flexible work space by giving a new form to shared office facilities.
© Fuorisalone.it — All rights reserved.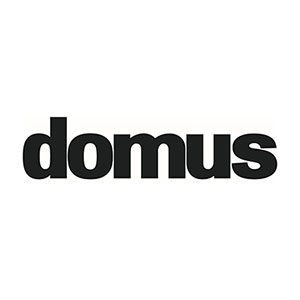 Scopri l'evento correlato all'articolo