Itinerary
Swiss Design Map Milano
Area: Milano
Discover the latest trends in Swiss design during the Milan Design Week.
Dear Milan Design Week visitor,
Thank you for your interest in the Swiss Design Map Milano!
Events like the Salone del Mobile and the Fuorisalone have long been an important showcase for Swiss design schools, firms and young designers.
To increase their collective impact and visibility, the Swiss Design Map draws attention to the many exhibits with a connection to Swiss design. This initiative developed jointly by the Consulate General of Switzerland in Milan and Switzerland Tourism allows visitors to take in the diversity, creativity and innovation of contemporary Swiss design at a glance.
Want to find the booth of a Swiss firm at the Salone in Rho? Don't know where to find a Swiss event at the Fuorisalone? In Brera, Tortona or at Ventura Lambrate – the Swiss Design Map will take you where you want to go.
Want to know more about Swiss design schools and firms and the trendiest Swiss designers? Discover additional insights into Swiss design by getting the map here.
Can't get enough of Swiss design? Why not take a break to visit one of Switzerland's thriving cities with their numerous masterpieces in contemporary architecture and fascinating art museums? Discover more about the 'Swiss Cities Designed for You' campaign of Switzerland Tourism.
The Swiss Design Map Milano is part of an ongoing operation by the Consulate General of Switzerland in Milan to introduce Switzerland as one of the world's top spots in terms of innovation and economic competitiveness, as a destination for an unique lifestyle experience and – you might be surprised to discover – a country bringing forth fresh creative talent in the industries for which Milan is famous: food, fashion and design.
Enjoy your trip into the world of Swiss design! We hope you will have as much fun with the Swiss Design Map Milano as we had making it happen!
MAP: DOWNLOAD HERE
BROCHURE: DOWNLOAD HERE
What does Milan and the Milan Design Week mean to you?
Milan Design Week is the design world's rendez-vous, we speak of design, we live design, we breathe it! It's a time to create trends and soak in all the latest novelties. It's also the occasion to make contacts and to display our knowledge through innovating and unusual products. A giant festival where any idea is inspiring, where anyone can be part of the audience, and where every kind of piece can find a stage.
(Answer by Elite)

What distinguishes Swiss and Italian creativity?
There has been an intensive exchange between northern Italy and Switzerland for hundreds of years. Architects and designers have been crossing boundaries bringing their design language to the other country. We would therefore say that what unifies both countries is a strong emphasis on Gestaltung and design. (Answer by Gramazio Kohler Research, Istituto Svizzero)
Creativity is an attitude, it is the ability to be creative and innovative. Its uniqueness is in the way each company understands and develops this process within and
 the quality of the related output. Our way to be creative is a mixture of different elements, how we translate our passion for design and technology in order to inspire and excite customers all over the world. No matter if it's Swiss or Italian […], creativity is a wide concept that inspires our daily work, our way to innovation,
 our aim to technology and our ideas of design.
(Answer by Geberit e Pozzi-Ginori)

In your understanding what is "Swissness" and how does your firm relate to this notion?
The concept of Swissness stands for attributes which Swiss products are endowed with. Quality, a specific design and a straightforward approach to function are just three. In a nutshell: people expect a "Swiss" product to have a certain uniqueness in terms of aesthetics and function. 
[…] Swissness is also about daring to seek unconventional solutions. As a small country, the Swiss are used to doing their own thing.
(Answer by Laufen)

What makes your practice special?
We think with the hands.
(Answer by atelier oï)
If your project were a multi-purpose knife, what tools would it be made of?
Let's say a Fondue fork or an ad hoc Hotspot... More seriously, design is now everywhere. Traditional interior design that used to deal with spaces, furniture and household items now covers all kinds of objects. Customer needs and expectations have expanded. And so have the role and scope of designers. Young designer skills become more complex. Argumentative, conceptual, communication and commercial skills added to technical, creative, imaginative skills. In short, an XXL Swiss knife!
(Answer by HEAD - Genève)
What makes a good campfire story?
Back in the days when we received our first orders we had not yet developed a reliable pricing system. So to calculate the price of our furniture we compared it with the VW Käfer, at that time the car to have, meaning that we broke down the price per kilo and adopted it […].
(Answer by USM)

Which direction should we look towards?
The right one, obviously!
(Answer by ECAL)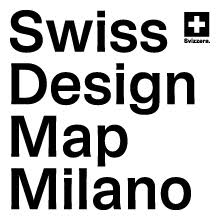 VAI AL SITO