All highways lead to Milan
The FREITAG store in Milano is an absolute first in Italy, but also feels like a great return: FREITAG bags are in fact produced in a Zurich bag factory using truck tarps which – in their previous lives – travelled thousands of kilometers across Europe and, in all likelihood, were also part of the traffic on Milano's ring road.

The Lombardy region is also an old friend to the biodegradable F-ABRIC clothing line, created entirely by FREITAG and manufactured in Europe. Indeed, the first durable fabric to be used in FREITAG pants, made from flax and hemp fibers, was spun by a local weaver who is still the Swiss brand's supplier.
Now, 1,500 unique items made from recycled materials, numerous accessories, and the F-ABRIC collection are landing right in the very heart of the city, housed in a typical 19th century Milanese industrial building, dotted with granite pillars and featuring vaulted terracotta ceilings.

The new FREITAG store is close to the two main shopping streets in the city – Corso Como and Corso Garibaldi – and right opposite the new Giangiacomo Feltrinelli Foundation, at the crossroads of trade and culture. There simply couldn't be a finer location for FREITAG.
© Fuorisalone.it — All rights reserved.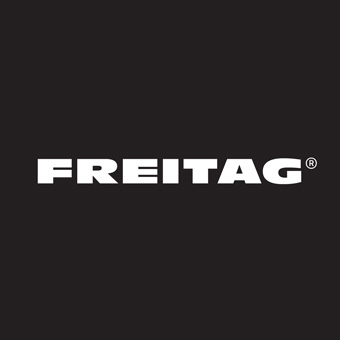 Viale Pasubio, 8
Milan

Opening hours:
Monday 12:00 – 19:30
Tuesday – Saturday 10:30 – 19:30
Sunday 12:00 – 19:00

Opening Cocktail: Friday April 7 2017 h 17.00 – 20.00