@RainHouse, IVANKA presenta la tecnologia rivoluzionaria che trasforma la pioggia in acqua potabile purissima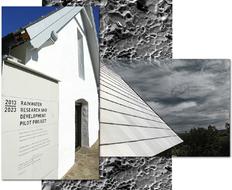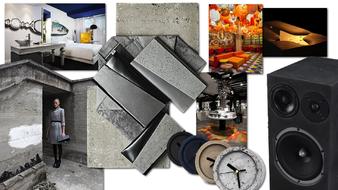 Dopo dieci anni di esperienza nella produzione di cemento e un expertise acquisito attraverso importanti progetti di architettura e interior design nei settori dell'hospitality, del tempo libero e del retail, IVANKA è orgogliosa di presentare un'anteprima del progetto The Water of Life project. Un nuovo sistema di superfici e cisterne in "biocemento" in grado di raccogliere la pioggia e trasformarla in acqua potabile di altissima qualità.
Durante la settimana milanese del fuori salone IVANKA accoglie i visitatori al Temporary Museum for New Design nella RAINHOUSE, un'istallazione ispirata alla costruzione realizzata per un progetto pilota di 6 mesi nel Parco Nazionale dell'altopiano del Balaton in Ungheria. Qui i visitatori potranno vivere l'esperienza di "entrare" nel futuro delle nuove unità di raccolta di acqua piovana. L'installazione metterà anche in luce una serie di dati e di 'fatti' legati al potenziale impatto di questa tecnologia di water management in ambito economico, sociale e ambientale. Sarà inoltre possibile degustare la prima "vendemmia" di acqua piovana confezionata in bottiglie di design.








The Water of life è un progetto visionario che sposa il motto feed the planet di Expo 2015. Come spiegano Katalin e Andras Ivanka, "la pioggia è la prima, la principale e la più pura risorsa rinnovabile del ciclo dell'acqua – una scelta di gran lunga migliore di altre fonti come laghi, fiumi e acque minerali. La tecnologia che abbiamo sviluppato ha un'importante rilevanza etica dal momento che trasforma la pioggia in acqua potabile di altissima qualità grazie a un processo naturale. The Water of Life rappresenta una grande opportunità: creare acqua potabile a costi accessibili su grande e piccola scala, con un impatto ambientale minimo".