Itinerary
Top Kitchens and Bathrooms
Area: Milano
Architectours presents the Milanese locations of the leading Italian kitchens and bathrooms brands.
Concurrently with the 22th edition of Eurocucina and the 7th of International Bathroom Exhibition at Salone del Mobile.Milano, Architectours in collaboration with Fuorisalone.it presents Top Kitchens and Bathrooms 2018: a thematic itinerary that will lead you through the multitude of events and locations during Milan Design Week.

Italy can be considered the largest 'open air' design museum in the world in its own right. It is home to more than 25,000 design manufacturers, alongside over 3400 museums, 2100 archaeological locations and parks, and is the country with the most number of properties (53) included in UNESCO's list of World Heritage Sites. Thus, its position as the cultural centre of the world, makes it a reference to the rest of the globe for the historical and contemporary lifestyle it exudes.

As a pioneering father of design, it is one of the leading exporters of beauty and quality. Even as production processes become more technological, Italian kitchens and bathrooms companies continue to embrace the country's strong tradition of handmade, high quality craftsmanship. This has allowed it to maintain the hallmark of innovation and aesthetic that is associated with the term 'Made in Italy', and which continues to see the country at the forefront of design today.

What Architectours.it focuses usually on providing is a view into Italy's creative and industrial output, with tailor-made excursions for architects, interior designers, students or design professionals aimed at discovering places, artifacts, structures, manufacturing processes, and people that continue to define and influence both the Italian and greater global design scene. It offers individuals deeper insights into the country's leading manufacturers, traditional production techniques and materials; and promotes the initiatives of specific regions — from small towns to working-class cities and business districts — revealing the cultural richness of Italy through visits to major museums, corporate archives, showrooms, company headquarters, factories, and architectural sites.

On the occasion of Salone del Mobile.Milano Architectours will lead you through the most important Italian kitchens and bathrooms showrooms and events. Discover with us Dada, Valcucine, Boffi, Arclinea and Lago among the top kitchen brands and Agape, Azzurra, Antonio Lupi and Rexa among the top bathrooms brands.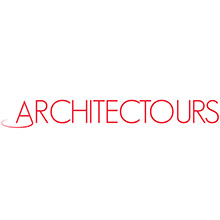 VAI AL SITO