Focus Event
Ark&Craft Creative Academy | Contemporary design on ceramic
Address
La Triennale di Milano
Via Alemagna, 6
MILANO
Designers
Seila Alvarez Peña
Sofia Canesi
Bar Elias
Vittoria Gardellin
Camille Genestier
Tomoko Ikeya
Jieun Kim
Su Jeong Kim
Dounia Lahlou
Yujun Liu
Caterina Manciola
Shiho Ota
Emilie Peuchaud
Nina Pikova
Roberta Pillittiere
Alina Rech
Violaine Sebag
Aishwarya Tandon
Fan Wu

Ark&Craft | Contemporary design on ceramic is an installation created by Creative Academy together with the Cologni Foundation and thanks to the support of Van Cleef&Arpels: a contemporary Noah's Ark that treasures a host of animals, real and imaginary, created by the young international designers of Creative Academy.
Ark&Craft | Contemporary design on ceramic, realized by Creative Academy thanks to the partnership with the Cologni Foundation for the Métiers d'Art and with the support of the world renowned Parisian jewelry Maison Van Cleef&Arpels, welcomes us with the delicate and elegant silhouette of an Ark that reveals its previously hidden treasures: the ceramic pieces decorated by the students of Creative Academy's Master of Arts in Design and Applied Arts together with Laboratorio Paravicini.
The inspiration stems from Noah's Ark, from the deluge and the consequent rebirth to life: a narration that is present not only in the Biblical Genesis, but in very similar form in all the cultures and represents therefore a universal topos, that belongs to humanity as a whole. This is a fundamental value for Creative Academy, the Corporate School of the Richemont Group, that for 15 years has been welcoming young designers from all over the world.
To celebrate 15 years of creativity in design, Creative Academy has chosen for its installation a place that is a symbol for the city of Milan and for Design: the garden of the Triennale di Milano, facing Giorgio De Chirico's Bagni Misteriosi, creating fascinating echos from past to future.
The animals, real and imaginary, created by the international young designers that decorate the ceramics represent values that are extremely important for the school: a value that is aesthetic and decorative, expression of individual creativity; one that is ethical, that pertains to the great theme of sustainability so important for our society; and a social one, that in the diversity of the animals in the Ark wishes to send a message of equality and peace for the future.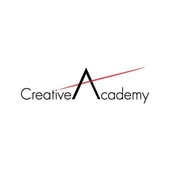 Program
17 Tuesday
10:30 - 00:00
Exhibition - Opening
20:00 - 00:00
Party / cocktail - DJ-SET
18 Wednesday
10:30 - 00:00
Exhibition - Exhibition
19 Thursday
10:30 - 00:00
Exhibition - Exhibition
20 Friday
10:30 - 00:00
Exhibition - Exhibition
21 Saturday
10:30 - 00:00
Exhibition - Exhibition
22 Sunday
10:30 - 00:00
Exhibition - Exhibition

Find the event


on map