Event
Cooltour: where is the Coolness at Fuorisalone?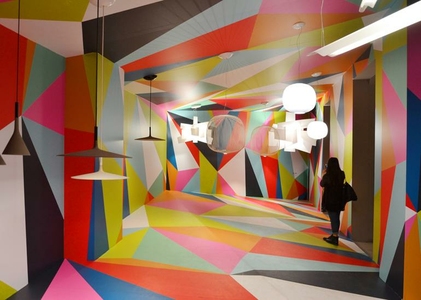 Through the tools of the Coolhunting (search for trends), we will visit the coolest Milanese places of the moment as showrooms, shops, studios and places responsible for the creation and dissemination of trends within the Fuorisalone.
In this creative day we will understand where are the trendsetters of Milan and how trends are able to impose themselves in the real world. We will analyze the contamination of design with art, fashion and gastronomy, the three main driving forces of Made in Italy in the world!


Cooltour program
- What is Coolhunting and what is Coolness
- Visit of the coolest Milanese places of the moment who shares the trends at Fuorisalone, including fashion, gastronomy, architecture and exhibition.


Objectives of the cooltour: At the end of this meeting the participant will be more inclined to observe the city with the eyes of a coolhunter and will develop the ability to recombine and select the elements of the observed city culture that influence the new products of design and lifestyle.

To whom it is addressed: Curious, students or professionals like journalists, photographers, designers and creative people who want to understand where the trends of the zeitgeist are born.
Program
10 Wednesday
13:30 - 18:30
Workshop - Coolhunting with visits to the showrooms and the Milanese streets, looking for Design and Lifestyle trends.