Itinerary
Isola Design District
Itinerary
Isola Design District
Isola Design District is a territorial marketing project created with the aim to give visibility to emerging international designers and local artisans, within one of the most lively neighbourhoods of Milan: Isola.
"Discover the Undiscovered."
For the third edition of Isola Design District, we will celebrate design in all its forms. In fact, this year's theme is #UnlimitedDesign!

The whole Isola neighbourhood, for a week, will be transformed into a platform of design without limits, welcoming over 200 designers, design studios and companies from all over the world, hosted by dozens of locations within the district. Even geographically, it will exceed its borders, thanks to the renewed collaboration with Regione Lombardia – at Palazzo Lombardia there will be 4 installations and 2 exhibitions – and, for the first time, with Fabbrica Del Vapore.

Stecca 3.0, in front of the park Biblioteca degli Alberi, will become a #DesignVillage, with 3M as main partner, outdoor installations, internal exhibitions, the first 3D printed design bar, the Unlimited Design Talks 2019, as well as night events with Milan's most beloved crews.

Among the collective exhibitions, Milan Design Market will be, once again, a hub for 45 emerging international designers, with a selection of projects never so rich before and an area dedicated to experimental materials. Here you can also buy every single design piece showcased!

Finally, by downloading the Aria application the AR platform, you will access an innumerable amount of contents in augmented reality, which will guide you from one location to another, through the streets of Milan's most hip neighbourhood!

Discover all the protagonists of this edition on isoladesigndistrict.com/exhibitions or click on this link to read the official press release: bit.ly/IsolaDD2019_CS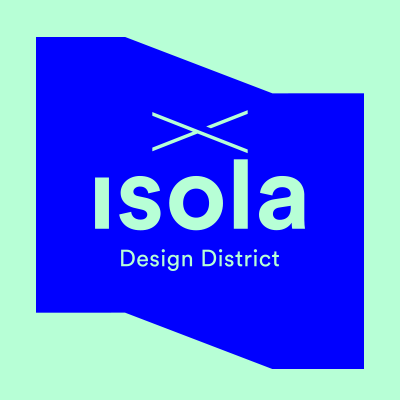 VISIT WEBSITE
The third edition of Isola Design District will be dedicated to design in all its forms.
The locations will be open to experimentation and contamination of knowledge and different disciplines, to go beyond the product and its function, continuing the path of research that has characterized the event in previous editions.
Contacts:
Isola Design District
Blank Hub
Via Carlo Torre, 28 - 20143, Milano
www.isoladesigndistrict.com
hello@isoladesigndistrict.com
Tel. 334 9144961

Loading events, please wait...






---