Itinerary
Brera Design District
Itinerary
Brera Design District
The most important district in Italy for the promotion of design, an international reference point, and a centre of creative development.
"Design your Life"
After ten years of activity, Brera Design District presents the 10th edition of its Design Week, choosing an inspirational theme, born during Brera Design Days 2018: sustainability and a green and choice-conscious design. "Design Your Life", that draws inspiration from Bill Burnett and Dave Evans' book (Designing Your Life: How to Build a Well-Lived, Joyful Life, Alfred a Knopf Inc, September 2016), is the title of Brera Design Week 2019, a collective call to pay more attention to project's impact.
If we were to adopt a design approach in our day-to-day choices, in our everyday life, we would probably be happier and less stressed. Suffice it to consider an error contained in a project, as an element recognized as fundamental in the research process that helps bring to perfection. We ask designers to be more committed to the sustainable impact of their work. We ask everyone to behave as daring designers, because everyone's thoughts and contributions are now essential.
Thinking about the theme, "Design Your Life" is conceptually linked to our 10th anniversary, identifying ten vertical sub-themes, ten ways in which the main theme can be interpreted by professionals, designers and researchers who tangibly contribute to building a sustainable world with their work. Thanks to the experience gained with Brera Design Days, we focused on a varied range of professionals among them who provide a perspective and a design approach capable of representing different aspects of sustainability.
The 10 Ambassadors of Brera Design Week 2019 are: Marco Mari and Carlotta Borruto from Italia Innovation (DESIGN YOUR COMMUNITY); Mauro Martino from IBM Research AI, Northeastern University (DESIGN YOUR CREATIVITY); Oliver Marlow from StudioTilt (DESIGN YOUR EMOTION); Mario Cucinella from MCA and SOS School of Sustainability (DESIGN YOUR FUTURE); Daniel and Markus Freitag from Freitag (DESIGN YOUR IDEAS); Thayse Viégas from Casa Canvas (DESIGN YOUR IMAGINATIONS); Aldo Cibic (DESIGN YOUR MEMORIES); Stefano Maffei from Politecnico di Milano (DESIGN YOUR TRANSFORMATION); Ben Sheppard from Mc Kinsey Design Index (DESIGN YOUR VALUE).
The whole operation was signed by Studiolabo, creative agency and studio composed by a team of professionals in the design and communication field, from digital marketing to concept and graphic design, from web design to strategic design.
Brera Design District is supported by Edison, that shares the values and vision proposed by Brera Design District as the perfect place to open a space for discussion on the key role that energy plays in practically triggering and implementing a change and evolution in our lifestyles and the related services that meet the current need for connection, sharing and socialisation.
Iris Ceramica Group will take part in Fuorisalone 2019 as main sponsor of Brera Design District with the installation MateriAttiva, resulting from the fruitful collaboration with SOS School of Sustainability and Studio MCA, within a prestigious location situated in the heart of the Brera district (via Balzan/via San Marco), international hub and showcase of the world of design and project development.
Rado becomes official timekeeper at Fuorisalone, keeping track of the time of design and events, sponsoring the Fuorisalone.it platform and the Brera Design District. Watch brand, well known for its innovative design and use of revolutionary materials, Rado is among the protagonists of the world design scene in the creation of watches that last over time.
Brera Design Apartment, which during 2019 will host different exclusive formats dedicated to design world, will be the setting for the interior design project Planetario designed and realised by Cristina Celestino for Besana Carpet Lab. A retro-futuristic concept where the leading character is a new collection of fitted carpets created by the designer and made by Besana Carpet Lab – innovation-oriented manufacturing company working in the carpets and fitted carpets sector. The lighting project is signed by Esperia, historic brand of the Italian excellence working between design and hand-made production: two new pieces, designed for the occasion by Cristina Celestino, stand out among the sculpture-like "art lamps" of the brand.
Planetario features a dream-like, unexpected domestic scenario inspired by the space and its antithesis, the underwater world. The symbol of "fitted carpet" comes to life and interacts with the bright sculptures of Esperia in a contemporary reinterpretation showing its versatile, evocative and poetic yet functional soul. Brera Design Apartment talks with the project and becomes a separate, timeless space – proving to be the perfect place for creative experimentation in the design and interior decoration world. The key elements of Planetario – among which the new line of fitted carpets created for the occasion – will become part of the apartment and will keep adorning its interiors even after Fuorisalone.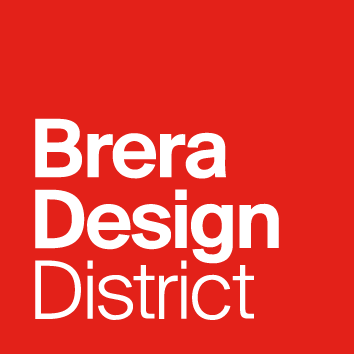 VISIT WEBSITE
Brera Design District is a project by Studiolabo.
contacts
Brera Design District
Studiolabo
Via Palermo 1
20121
Milano

www.breradesigndistrict.it
info@breradesigndistrict.it
Tel. +39 02 36638150


Loading events, please wait...






---