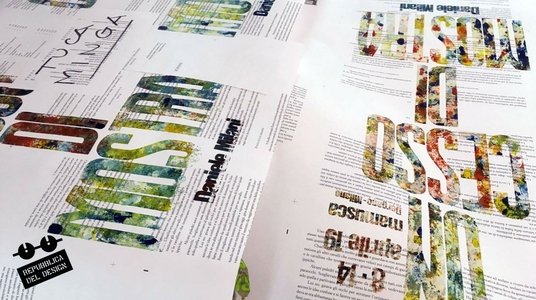 On the occasion of the # fuorisalone2019 in the spaces of Mamusca in Via Bernardo Davanzati 2, "Un cesso di Mostra" by the typographer Daniele Roberto Milani will be set up in collaboration with Paper City.
From the theme of planning and the city, you will be able to see how typographic projects are born: from artist's librettos to posters and postcards. Like a traditional printing technique it is reinterpreted in a contemporary key, through its possible variations.
A part of the exhibition will also be dedicated to the works of the kids who experimented with Daniele on the printing techniques, during the workshop at the Precious Blood Art School of Monza.
Brands
Mamusca
Paper city

Brands:
Mamusca
Paper city
Designers
Daniele Roberto Milano

Designers:
Daniele Roberto Milano