Empathy for me is the ability to walk in someone else's shoes. In my work, empathy is the ability to feel the family's sensitivity, to try to become one of them and give them the opportunity to feel as comfortable as possible in front of the camera.
This year the Lezioni di Design award of Brera Design District was assigned to Constance Gennari, founder – together with Marianne Gosset – and creative director of The Socialite Family, a platform that by telling personal stories reveals daily objects and places connecting design with the lifestyles of contemporary families.
Constance began this project 5 years ago. Inspired and influenced by her mom's passion for antique and beautiful objects, Constance started a blog where she could rediscover ordinary homes and iconic products into engaging and motivating stories. Today TSF is an online boutique for handcrafted furniture and collectable pieces, and fascinating stories of contemporary families around the world. During Fuorisalone 2018 she will present the first design collection of TSF.
Thanks to the next edition theme of the Brera Design District, "Be Human: designing with empathy", in an engaging overlap of content and container, the readers of The Socialite Familywill identify themselves with the characters described in the stories, but also with their houses and with their favourite items. Empathy and identification were the starting points for the creation of a brand inspired by the most iconic objects photographed in domestic interiors located in Paris, London, Milan and New York and described on the web and on social networks. Constance and The Socialite Family will be present in via Palermo 1 with the event "Croisements".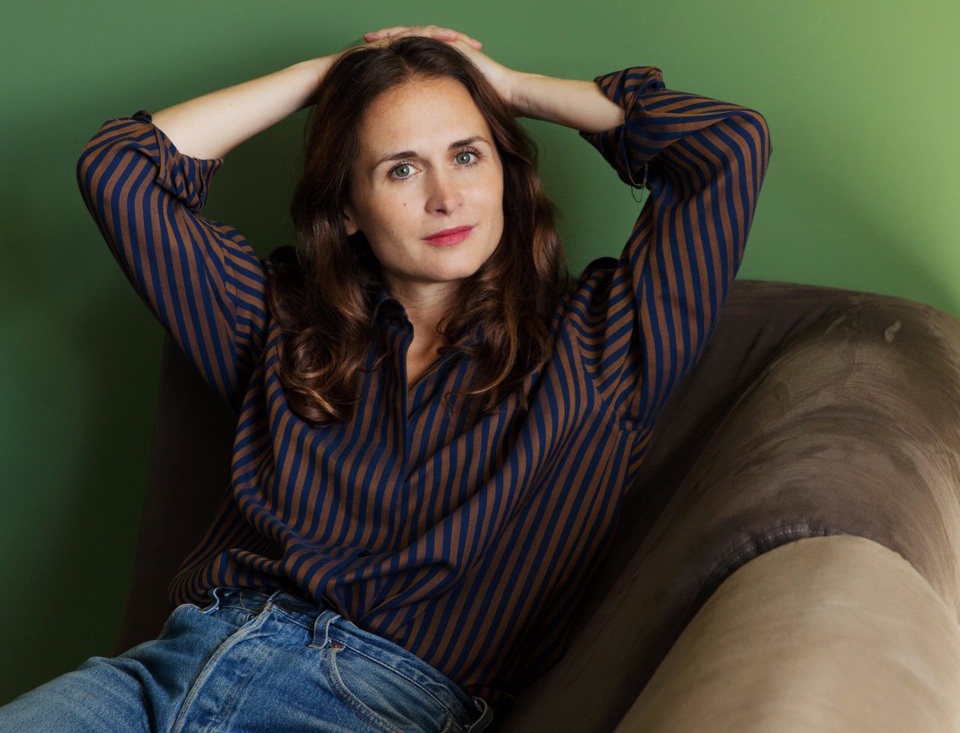 How did the project begin?
TSF began in order to understand the transformation of contemporary family life in the last years, to comprehend how the new generation of parents have changed and how they communicate and identify themselves in their personal homes. TSF tries to have a psychological approach through the interaction between interior spaces and people.
Who was Constance before TSF?
My mom used to take us on Sundays to the typical Parisian Flea Markets. My mom is an absolute art lover; our home was full of antique pieces and artistic works. I studied Law and later on, Art History. Then I worked for some magazines and in advertisement. Finally, I decided to start something where I could communicate my personal vision.
How has the project evolved since it started?
At the beginning I worked at home, I asked my friends to take the pictures and I used to consider every night with my husband the next theme. Then I introduced myself into the photography world and started to do the entire project by myself. Marianne joined my team during the second year. Right now we have an office and an incredible team of 12. Last year we launched an e-commerce of our first design collection. We are working with artisans from Northern Italy and Portugal, as well as with new talents.
Do you have any favourite house or story?
Every house or family is special in its own way. I don´t have a favourite one, but the historic villas on the Italian coasts are absolutely unique.
How can you enter into a family's personal life? Are your subjects always open to share their intimate space?
I work very hard on this aspect. But actually everything is about empathy: how well you get to know them, how you talk to them and try to be a guest in their homes. I don't try to portray the perfect home, I like to represent the living room with the smoke of the last cigarette, or a pillow on a sofa; everything is about reflecting how a family shapes its own spaces. I like to look at the books they own, the photos they show and actually this has always been my approach since I started this project.
Talking about empathy, what does it mean for you?
Empathy for me is the ability to walk in someone else's shoes. In my work, empathy is the ability to feel the family's sensitivity, to try to become one of them and give them the opportunity to feel as comfortable as possible in front of the camera.
And to design with empathy?
Well, it is an emotion! When you communicate feelings in words and pictures, you develop an ability to know how to transmit and communicate them in the best way.
Three key elements to make an engaging and empathic story.
Basically to know how to understand those you are interviewing, feel their emotions as if they were yours and learn to listen to others.
What's Fuorisalone for you?
It's a magic moment in Milan where one is able to visit urban treasures as Albergo Diurno, which opens exclusively in this season. You have the fortune to see the city as it is, to capture and live its essence.
Three must-see spots in this edition.
I would say Nilufar Gallery, that I absolutely adore, Dimore Gallery as well and La Chiesa San Simpliciano. They always propose amazing exhibitions.
© Fuorisalone.it — All rights reserved.