In April 2019, leading 3D design software company Dassault Systèmes will return to the exhibition space Superstudio Più during Milan Design Week to present "Interfaces", an interactive experience in collaboration with renowned architecture practice Morphosis. This installation is part of "Design in the Age of Experience", a global event where Dassault Systèmes will bring together leading designs and innovators, such as Anne Asensio (Head of Design Experience, Dassault Systèmes), Patrick Jouin (Designer), Oke Hauser (Creative Lead, Mini Living), Laura Teicher (Greentown Labs) and Masahiko Yamagishi (Honda power Products) in a series of conferences and open conversation, under different daily themes: MATTER, HUMAN, SPACE, ART OF LIVING, SOCIAL FORWARD.

As an interactive experience, the installation at the center of Dassault Systèmes' event Design in the Age of Experience examines how pioneering innovations can drive change in our cities, mobility networks, energy use and daily endeavors in order to reduce humankind's damaging impact on our planet.
With input from Morphosis' key thought leaders Thom Mayne, Kerenza Harris and Eric Meyer, "Interfaces" interrogates the role of design thinking when applied to real-world issues facing urban environments today and in the future. Learn more story behind this collaboration

The exhibition takes as its content real models and data from Morphosis' projects, designed with Dassault Systèmes' software solutions. Using augmented reality and digital projection, "Interfaces" immerses viewers in an interplay of data and decisions embedded in the contemporary design process.

Animated rotating panels are transformed into interfaces that connect human experience to contemporary design environments: solar and energy efficiency studies, human experience parameters such as interior climate, material economies, production streams and the building's relationship to its urban context.

"When you look at the interplay of information, data, and images here, you're seeing an expression of process. It is the way we think; it's today's equivalent of what use to be the sketches, hand models, and other things you would traditionally think architects produced as they designed. It's an abstract language parallel to looking at the formulas of mathematics and astrophysics; it's used to find solutions. So when you're looking at the installation, you're literally looking at the way we translate the work in our projects. We're just uncoding that for you." Thom Mayne

This exclusive event reveals how design and technology can combine to create a more sustainable, resilient and regenerative world.

© Fuorisalone.it — All rights reserved.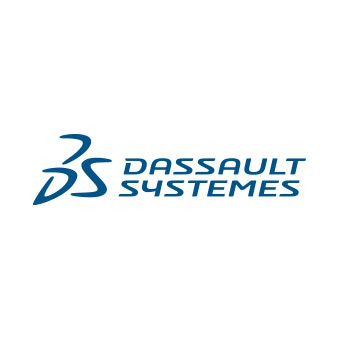 Design in the Age of Experience
Superstudio Più, Via Tortona 27, 20144 Milano

Press preview: 10am-8pm, Monday, April 8
Press tours available from 5-7pm, Monday, April 8 – Friday, April 12

Opening hour for public: 10am – 9pm, Tuesday, April 9 – Saturday, April 13; 10am – 6pm, Sunday, April 14.
Scopri l'evento correlato all'articolo