Edison returns to Milan Design Week to test the construction of a welcoming, advanced city in which energy is the means of enabling new ways of contemporary living. During Design Week, Edison will take part in debates and public events with architects, urban planners and designers, working together to identify the best practices in the fields of smart living, smart cities, electric mobility and development of public and private spaces.
Edison will be present in two of the Milan Fuorisalone's iconic locations: the Innovation Design District, the new district that symbolizes smart city design between Porta Volta and Porta Nuova, and Brera Design District, an area legendary for its outstanding Italian and international design. From 8th to 14th April, at the Fondazione Riccardo Catella, in the Parco Biblioteca degli Alberi, Edison will take part in the IconTalks to address issues related to global cities, energy communities, urban regeneration and open innovation, in the company of architects, designers and industry experts. Meanwhile, in the CasaFacile Design Lab in Piazza Gae Aulenti 12, the Company's experts will be available to talk to the public, offering tailored advice on smart homes and smart energy.

April 9, 5pm
MILANO SMART

Speakers:
Marco Landoni, Direttore Marketing Edison Energia
Renato Galliano, Direzione Economia Urbana e Lavoro, Comune di Milano
Carlo Masseroli, MilanoSesto
Guido Inzaghi, BIP
Michele Crisci, Presidente e AD Volvo Car Italia
Manfredi Catella, Ceo COIMA
Abstract:
Transforming cities by thinking about the future by focusing on people is the heart of the meaning of "smart city". Thanks to the intelligent use of technology, the adjective "smart" becomes an indicator of a profound ability of the cities in transformation to be interpreters, quickly and effectively, of people's needs, improving the quality of life with a minimum possible environmental impact. How to make an effective "smart" culture designed for everyone to become viral? How to make the cost of innovation sustainable? But above all, will we still be able to talk about beauty in our cities?

April 10, 6.30pm
GLOBAL CITIES

Speakers:
Stefano Boeri, architetto
Marco Filoni, giornalista e filosofo
Giovanna Carnevali, Executive Director Master Planning Neom
Gian Carlo Magnoli Bocchi, Studio Magnoli & Partners, Gruppo Edison
Abstract:
Metropolitan realities live and grow in an enlarged dimension that feeds on connections, openings and contaminations: global cities can only be hospitable cities. But if 50% of the world population now lives in the big megalopolis, the rest of the population is dispersed in the rest of the territories, which today express other questions and political and economic logic with which it is urgent to confront. What role can the "global city" play today? How do these interconnected cities fit into a map where national states appear so ancient?

April 12, 3:30pm
OPEN INNOVATION

Speakers:
Stefano Mirti, designer
Giancarlo Leone, architetto
Isabella Inti, architetto Temporiuso.net
Giovanni Brianza, Executive Vice President - Strategy, M&A and Business Innovation, Edison
Ezio Micelli, professore di economia urbana, Università IUAV Venezia
Introduce: Andrea Boschetti, architetto
Abstract:
The intelligent transformation of cities is based on the culture of sharing. The "collaborative consumption", in the essay by Rachel Botsman and Roo RogersWhat's mine it's yours, represents a new cultural and economic model of sustainability, but above all a point of reference for sharing goods and services. Open innovation, in the theory of Henry Chesbrough, is also a new cultural business model that aims to create more value and innovation by intercepting external solutions and skills. The objective of both models is to redefine the concept of community, for the creation of a participated future.

April 12, 6:30pm
THE PERIPHERIES IN THE AGE OF SOVEREIGNISM

Speakers:
Umberto Napolitano, architetto LAN Paris
Maria Claudia Clemente, Francesco Isidori, architetti Labics
Paolo Rosselli, fotografo
Gian Carlo Magnoli Bocchi, Studio Magnoli & Partners, Gruppo Edison
Modera: Manuel Orazi, storico dell'architettura
Abstract:
The hospitable city is the one able to include the periphery in the city. In an age in which digital technology would allow the delocalization of services, thereby decentralizing the places of institutional power, politics has the task of destroying social suburbs while architecture reconfigures them as new urban poles. A delicate subject, which cannot be addressed by providing a unique solution for each city, but which requires an open debate on the concept of urbanization.
© Fuorisalone.it — All rights reserved.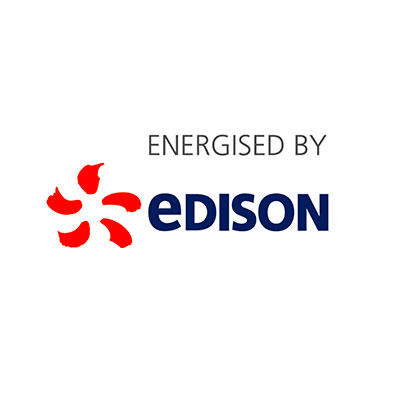 Fondazione Riccardo Catella
Via Gaetano De Castillia, 28, Milan
-
9-10, 12 April 2019
Scopri l'evento correlato all'articolo