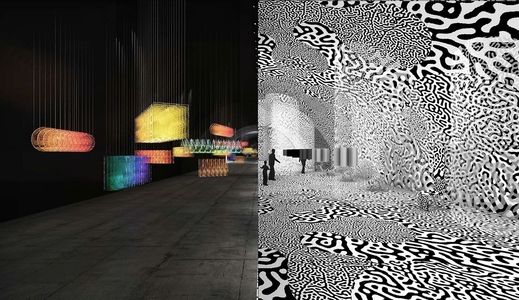 DNP (Dai Nippon Printing), one of world's largest printing companies, is appearing in Milan Design Week (MDW) for the first time in the company's long history of more than 140 years.
From its beginnings, DNP has continued to grow by adapting an ever-broadening scope of business domains to engage people with new value.
Today, DNP strives to provide value that resonates with human emotions and meets people's expectations in keeping with the growing presence of AI and the rising emphasis on designs that deeply penetrate people's minds and hearts.
At MDW, DNP and its creative partners are presenting new value propositions created with advanced technologies that exceed the traditional boundaries of printing.
Under the concept Patterns as Time, DNP is showcasing how it inspires creativity and turns imagination into reality by leveraging its expertise in technology-supported design. The exhibit is a collaborative effort between ambitious creative partners and the company's innovative design team. The overarching concept is based on DNP's long-standing ambition to contribute to society by leveraging diverse information and printing formats that communicate both traditional and contemporary values.
DNP satisfies diverse needs around the globe by developing design products for all-new value creation. This first-ever participation in MDW is DNP's declaration of commitment to endlessly pursue innovative design.
Brands
DNP (DAI NIPPON PRINTING CO., LTD.)

Brands:
DNP (DAI NIPPON PRINTING CO., LTD.)