Event
Mystery Tour a Milano "La pagina perduta di Leonardo"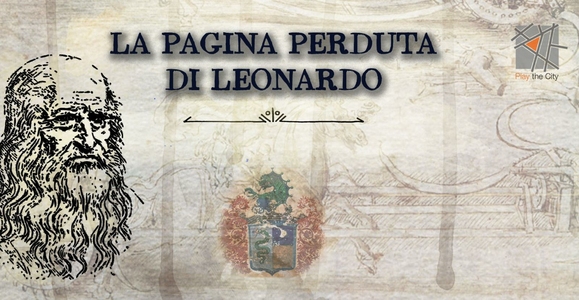 Visita guidata interattiv
Conservato nella Pinacoteca Ambrosiana di Milano da quasi 400 anni, il Codice Atlantico è una incredibile raccolta di manoscritti di Leonardo da Vinci, raccolti e conservanti dopo la sua morte, dal discepolo Francesco Melzi. Nei fogli si accavallano scritti e disegni di argomenti disparati: astronomia, biologia, geografia, chimica, meccanica, anatomia… Si è sempre pensato che i disegni in totale fossero 1750. Ma nel corso dell'ultimo restauro si è scoperta la mancanza di un disegno: avrà questa pagina perduta qualcosa a che fare con la misteriosa morte del Duca Gian Galeazzo Sforza? Leonardo forse sapeva qualcosa di troppo?

Scoprite cosa conteneva questa pagina perduta, indagando sui tradimenti, sui segreti e sulle trame misteriose che percorrevano la corte sforzesca nel periodo in cui Leonardo visse a Milano.
Una morte sospetta vi aspetta per fare più luce sull'ultimo periodo della dinastia Sforza.

3 ore circa, 6 tappe, sempre accompagnati da una guida abilitata, vestirete i panni di veri e propri investigatori!
In alcune tappe un gioco da risolvere, in altre un indizio da ispezionare e valutare, in altre ancora un nuovo pezzo della storia, fino al finale, in cui si troveranno risposte a queste domande:

Gian Galeazzo morì di morte naturale?
Leonardo sapeva qualcosa di troppo?
Se fu ucciso, chi fu il colpevole?

Esplorerete in un modo diverso una delle città più esclusive del mondo ed indagherete su una delle creazioni dell'artista più famoso della storia, mettendo in gioco la vostra curiosità e tutte le vostre abilità.

Quando: domenica 14 aprile 2019, ore 15
Punto di partenza: piazza Castello - fronte Castello Sforzesco
Itinerario: Castello Sforzesco, Piazza Scala, Galleria Vittorio Emanuele, Piazza Duomo, Piazzetta dei Mercanti, Biblioteca Ambrosiana.
Tutti i monumenti saranno visitati solo all'esterno.
Durata: circa 3 ore
Minimo 10 partecipanti
Prezzo:
– 25€ a persona con pagamento anticipato via bonifico entro lunedì 8 aprile
– 28€ con PayPal o Satispay entro il giorno prima dell'evento

COME FUNZIONA

Nel tour "La Pagina perduta di Leonardo" sarete chiamati a risolvere dei piccoli giochi, collezionare indizi e prove per risolvere il mistero che circonda il foglio mancante del Codice Atlantico ed il destino del Duca Gian Galeazzo Sforza. La guida quindi, oltre a raccontarvi la Storia della città, vi racconterà anche molte storie, che vi aiuteranno in quest'indagine.
Tappa dopo tappa, grazie alle informazioni raccolte, potrete scoprire la verità su un omicidio che ha segnato la storia di Milano.
Brands
Play the City

Brands:
Play the City
Contacts
info@playthecity.it
Program
14 Sunday
15:00 - 18:00
Other - Mystery Tour a Milano "La pagina perduta di Leonardo"