Event
Open Sound Session #2 curated by Music Innovation Hub: Re-Designing music identities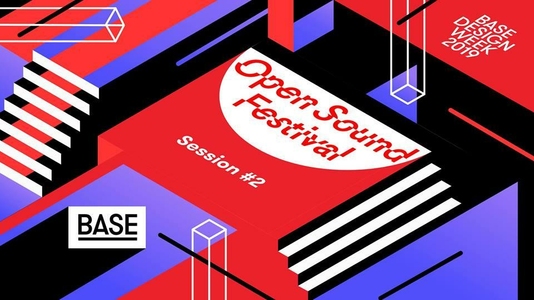 Musical influences and contamination through an experiment in deconstructing and reconstructing musical identities
Music Innovation Hub – the think tank and music production company founded in 2018 at BASE Milano - previews Open Sound Festival, an official project as part of Matera European Capital of Culture 2019 which is breathing new life into sounds dating back thousands of years in a celebration of music as a common good.
Open Sound Session #2 is an experiment in deconstructing and reconstructing musical identities, an interactive installation where the public can enjoy mixing thousand year old sounds with electronic beats and digital bases, demolishing the segregation between traditional and contemporary music, between pop and folk, acoustic and electronic, chamber music and dance, urban and country.
The Open Sound Session sounds belong to the Open Sound sonic library, a collection of samples captured during the Lucan explorations conducted by the Open Sound Festival curatorial ensemble: cowbells, electric guitars, bagpipes, cupa-cupa, digital beats and arbëreshë singing.
Also the evenings will revolve around OPEN SOUND SESSION DESIGN WEEK, with a line-up taking you from sundown to the small hours with DJ sets in the BASE cortile and sound systems inside, pumping out a genre-busting mash-up of sounds.
LINE UP
Tuesday 9/04
COURTYARD
8-11 pm Iacopo Vocci
11pm-1am Rishi Dissidance
Wednesday 10/04
COURTYARD
8-11 pm DaDi etro (live)
11pm-1am Luwei
Thursday 11/04
COURTYARD
8-11 pm Velasco
11pm-1am Rishi Dissidance
LOUNGE
8-11 pm go-Dratta
1-3 am Alioscia Bisceglia
Friday 12/04
COURTYARD
8-11 pm Pablito el drito (RXSTNZ)
11pm-1am Luwei
LOUNGE
11-00pm Ltd Colours (Glome Sound / Circular Jaw / Orbiter-ORBTR)
00-01pm DJ Vietnam (FU.ME / Orbiter-ORBTR)
01-03 pm Think'd (Antistandard Recs / Lounge Squatt / PURE WOOL Garden 1993)
Saturday 13/04
COURTYARD
8-11 pm Hausmann (AAC.live / Adventures), Hypertone (Antistandard Recs)
11pm-1am Rishi Dissidance
LOUNGE
11pm-1am TAGLIABUE
1-2pm Protopapa (Eurocrash)
2-3pm SocksLove (Eurocrash)
Brands
BASE Milano

Brands:
BASE Milano
Contacts
BASE Milano
Via Bergognone 34 / Via Tortona 54
base.milano.it
redazione@base.milano.it
Program
9 Tuesday
20:00 - 01:00
Party / cocktail - h 8-11pm Iacopo Vocci / h 11pm-1am Rishi Dissidance
10 Wednesday
20:00 - 01:00
Party / cocktail - h 8-11pm DaDi etro (live) / h 11pm-1am Luwei
11 Thursday
20:00 - 03:00
Party / cocktail - COUNTRYARD: h 8-11pm Velasco / h 11pm-1am Rishi Dissidance | LOUNGE: h 23pm-1am go-Dratta / h 1-3am Alioscia Bisceglia
12 Friday
20:00 - 03:00
Party / cocktail - COURTYARD: h 8-11pm Pablito el drito (RXSTNZ) / h 11pm-1am Luwei | LOUNGE h 11-12pm Ltd Colours (Glome Sound / Circular Jaw / Orbiter-ORBTR) / h 12pm-1am DJ Vietnam (FU.ME / Orbiter-ORBTR) / h 1-3pm Think'd (Antistandard Recs / Lounge Squatt / PURE WOOL
13 Saturday
20:00 - 03:00
Party / cocktail - COURTYARD: h 8-11pm Hausmann (AAC.live / Adventures), Hypertone (Antistandard Recs) / h 11pm-1am Rishi Dissidance | LOUNGE h 11pm-1am TAGLIABUE / h 1-2am Protopapa (Eurocrash) / h 2-3pm SocksLove (Eurocrash)