Event
Holograms beyond the material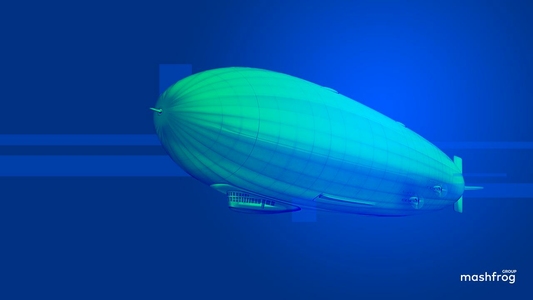 Augmented reality in an evening event featuring technology, design and creativity
Technology, engineering and creativity applied to the material. A futuristic approach to stop limiting ourselves to our first glance and go "beyond". The mashfrog Group is responding to the call of Milan Design Week and will be on stage at Fuorisalone, with an evening event to be shared with partners, clients and close friends: Holograms beyond the material.
Business, culture and innovation give shape to an immersive journey into augmented reality. On Thursday, 11 April at 7:00pm, in the White Balance Space of the Fabbrica del Vapore in Milan, mashfrog will welcome its guests for a surprising and innovative networking cocktail hour.
A multi-sensory experience, with human ingenuity as the connecting thread. Technology and creativity, trademarks of mashfrog, will frame the event: guests will be met with a space brought to life by video projections and surrounded by suggestive sound backgrounds. Only one requirement: download the app developed ad hoc by mashfrog at the entrance, in order to discover that we can go "beyond" what appears in front of our eyes.
Three of mashfrog's main partners have decided to contribute to the event with their brands:
- Prysmian Group: global leader in cable systems for energy and telecommunications;
- Trelleborg Wheel Systems: leading supplier of tires and complete wheels for agricultural and forestry machinery, fork-lifts and other equipment for materials handling;
- Prima Sole Components: the most important Italian group and a global leader for plastic components for cars, motorcycles and home appliances.
The evening will be divided into two parts: the first dedicated to networking, with a buffet and real-time contest for prizes. Who will be able to "capture" the most holograms with the mashfrog logo?
In the second part, electronic sound and video projections by Massimo Zennaro – artist name Makè – will complete event, in perfect harmony with mashfrog's new claim: beyond. Beyond, because mashfrog lives in the world of today, developing the technologies and narratives of tomorrow.

Are you ready to go beyond?
Brands
Mashfrog

Brands:
Mashfrog
Contacts
Mashfrog group
To register for the event, please write an email to
events@mashfrog.com
Phone: 0695060000

Program
11 Thursday
19:00 - 23:00
Party / cocktail - To register for the event, please write an email to events@mashfrog.com

Find the event


on map