Event
The Big Bang No Theory - Immersive Education with XR World Academy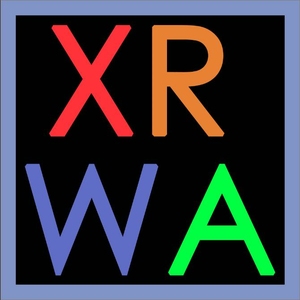 XRWA - Immersive Learning and Education Pop up Academy for Extended Reality Experience & Design
The aim of the XR WORLD ACADEMY is to give insights in VR, AR, XR, Holofurnish, Holoride and what comes next. We show best practice examples within different industries, train and educate about the basics and provide advanced content for experts who want to deep dive in the programming and developing of XR.
XRWA presents a look behind the scenes, making of designs within Extend Realities, Social VR and AR combined prototyping as well as VR Social Collaboration for an international showroom architecture or new automotive design.
Get inspired or infotained and join XRWA today!
The XR WORLD ACADEMY is an international pop up academy. From 9th to 13th April 2019 our team is around in Milan during the design week. Register for our Newsletter to get informed about the next events and happenings near you (virtual events as well as location based events):
https://xrworldacademy.com/newsletter
Brands
XR WORLD ACADEMY

Brands:
XR WORLD ACADEMY
Contacts
hello@xrworldacademy.com
T. +49-89-99 299 490
Press Contact:
apriori pr & marketing
Christiane Lesch
christiane.lesch@aprioripr.com
T. +49 175 3637749
Program
10 Wednesday
Undefined times
Exhibition - https://xrworldacademy.com
11 Thursday
Undefined times
Presentation - https://xrworldacademy.com
12 Friday
Undefined times
Presentation - https://xrworldacademy.com
14 Sunday
Undefined times
Presentation - https://xrworldacademy.com