Event
Design Collisions – The power of collective ideas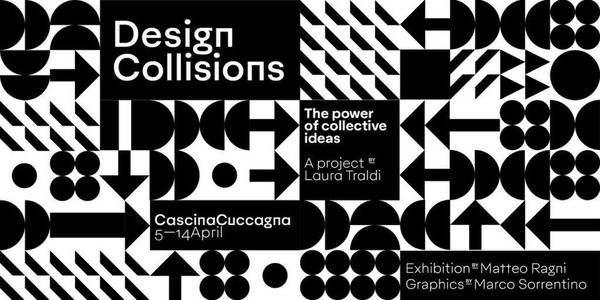 Una piccola mostra che mette insieme grandi idee create in comunità per la comunità
Can design, the discipline that – at its very heart – creates relationships, suggest an alternative to the Divisionist narratives that are taking over? The exhibition Design Collisions – The power of collective ideas stems from the idea that the answer to this question is affermative: design can become a means to face contemporary key issues together, in a perspective based on sharing.
De Rerum Natura – Rinascimento, a project by Cascina Cuccagna and Matteo Ragni Design Studio, will host the exhibition, taking place from 5th to 14th April 2019 during Milan Design Week.
Every year De Rerum Natura hosts a space for cultural exploration, which is conceived and developed by an independent curator. For the 2019 edition, the guest will be Design Collisions – The power of collective ideas, a collection of 15 projects developed by communities for the good of the community. The exhibition is curated by Laura Traldi, journalist and founder of designatlarge.it.
"Design Collisions sets up projects that repair the fractures afflicting us, those between man and nature – explains Laura Traldi. The goal of these projects is to help companies, governments and consumers in replacing a linear economy with a circular one. Fractures can be social, economic and cultural, between institutions and citizens, and between men's work and automation. In a world that moves fast, where there is no time for thinking, Design Collisions does not offer a rushed view of what's new, but an in-depth look at established practices, because the value of a social project is represented by its ability to work in the long term".
Without taking anything for granted, the exhibition wants to explain how design thinking can transform the world around us and, above all, the way we can all participate.