"E-reporter" (digital reporter)
Person with camera or mobile telephone who snaps pictures, captures glances and points of view on the events. A new professional figure who, by means of digital technologies, produces and shares information through multi-device platforms.


Nokia Nseries will make its technology available to a group of E-reporters. Ten young people will be provided with Nokia N82 or Nokia N95 8 GB multimedia computers equipped with a 5 mega pixel camera. Thanks to the Nseries devices and their extensive connection capabilities, the selected E-reporters can capture the best moments of the exhibition and publish them online instantly. The most noteworthy multimedia content will then be uploaded onto Share on Ovi, Nokia's new community for sharing personal media that enables users to easily upload, manage and share contents for free through a mobile device, PC or other connected device (www.ovi.com/share) The E-reporter with the most beautiful pictures will win a Nokia N82.

Ovi photo gallery: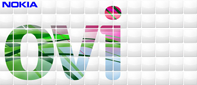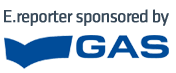 Sono una ragazza seria e pazza quanto basta. Fotografo il mondo sempre con nuovi occhi cercando di cogliene i dettagli sfuggenti. Amo il cinema, i libri, la musica e tutto ciò che mi tiene in contatto con la realtà (vera o immaginata).Ho sempre sognato di "imporre" la mia visione ad altri accettando però sempre di buon grado le critiche.E' da tre anni che sono un'adepta del salone ed ogni anno mi diverto a constatare le tendenze tra uomini e mobili..
Hi! I'm a serious and crazy girl. I always snapping the world with new eyes trying to catch the details. I loves cinema, books, music and everything that keeps me in conctact with the reality (true or imaginary). I've always dream to impose my vision to other people but accepting the critics.Since 3 years I enjoy myself with looking the new tendences from men to furniture.