"E-reporter" (digital reporter)
Person with camera or mobile telephone who snaps pictures, captures glances and points of view on the events. A new professional figure who, by means of digital technologies, produces and shares information through multi-device platforms.


Nokia Nseries will make its technology available to a group of E-reporters. Ten young people will be provided with Nokia N82 or Nokia N95 8 GB multimedia computers equipped with a 5 mega pixel camera. Thanks to the Nseries devices and their extensive connection capabilities, the selected E-reporters can capture the best moments of the exhibition and publish them online instantly. The most noteworthy multimedia content will then be uploaded onto Share on Ovi, Nokia's new community for sharing personal media that enables users to easily upload, manage and share contents for free through a mobile device, PC or other connected device (www.ovi.com/share) The E-reporter with the most beautiful pictures will win a Nokia N82.

Ovi photo gallery: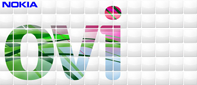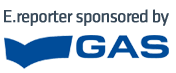 Per me il fuorisalone é un imperdibile occasione di incontri e scambi di design da tutto il mondo. Il design vive attraverso queste occasioni in cui ognuno spiega i propri pensieri e punti di vista. Penso che chi vede e scambia di più impara di più. Spero di poter raccogliere più informazioni e immagini belli e interessanti per chi non riesce a vedere.
I think the 'fuorisalone' is an important occasion to start to work together exchanging design ideas from all over the world. These occasions where everyone can express his/her thoughts are what make design live. I think I can help with collecting informations and ineteresting images to people who cannot have the occasions to see all the events.