"E-reporter" (digital reporter)
Person with camera or mobile telephone who snaps pictures, captures glances and points of view on the events. A new professional figure who, by means of digital technologies, produces and shares information through multi-device platforms.


Nokia Nseries will make its technology available to a group of E-reporters. Ten young people will be provided with Nokia N82 or Nokia N95 8 GB multimedia computers equipped with a 5 mega pixel camera. Thanks to the Nseries devices and their extensive connection capabilities, the selected E-reporters can capture the best moments of the exhibition and publish them online instantly. The most noteworthy multimedia content will then be uploaded onto Share on Ovi, Nokia's new community for sharing personal media that enables users to easily upload, manage and share contents for free through a mobile device, PC or other connected device (www.ovi.com/share) The E-reporter with the most beautiful pictures will win a Nokia N82.

Ovi photo gallery: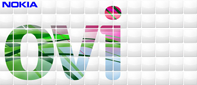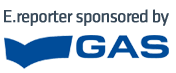 ciao sono Roberto, frequento il terzo anno di laurea al politecnico in design del prodotto. Sono una persona molto riflessiva, mi piace fotografare e nonostante ho da poco acquistato la mia digitale adoro pensare e ripensare ad una foto prima di scattarla, la mia vecchia reflex oramai impolverata tra i Minidisc e il vecchio walk man mi fa pensare che l'Old Skool sia sempre nel mio cuore, o almeno nel disordine che ho in casa. Durante il fuorisalone a cui partecipo attivamente da tre anni mi sono sempre divertito, oltre a viverli attivamente ho anche lavorato per lo studio Rotella nella preparazione di un evento, il Rocket Design nel 2006. La città, la mia città si anima di vita di creatività di turisti appassionati come me al mondo del Design di cui mi sento totalmente circondato.
Hi I'm Roberto and i'm looking for graduate in product design at politecnico of Milan. I love take a pictures everywhere with My reflex, I love to pass a lot of time to think about the perfect set of my photo because in the past with my analogic camera was expensive and no fullfilled take a picture in every time. During the design week in Milan , my city changes its skin and the design pervades the street with young turist and passionate extimator of art.