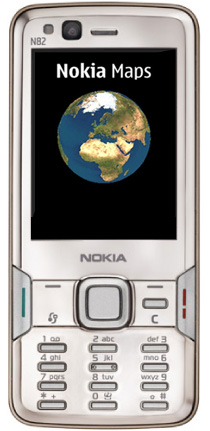 Nokia N82
more info www.nokia.com/nseries
Fuorisalone.it presents a brand new and innovative service, a guide on Fuorisalone's events dedicated to mobile phones.. sponsored by Nokia Nseries.
This guide gives you the possibility to have all the information about Fuorisalone's events on your mobile phone in an easily consultabile way.
Stop with the traditional guides and flying notes! Now you can administer your personal agenda of events looking directly on your mobile phone thanks to a system which allows you to research by: key-word, zone, day and tag. This is the safer and easier way to find, share and exchange information related to the events!
Don't waste your time! Download the guide and find your Fuorisalone's events!!

www.fuorisalone.it/m


Download the new mobile guide



The guide is developed from Visup s.r.l. and Fuorisalone.it. It is based on a dedicated software in Java (MIDlet based su J2ME MIDP 2.0) fit to any mobile phone which have installed a Java version from 2.0 to any future version.

How do you install the guide?
It's very easy. Once on your computer you can transfer it to your phone either throug the dedicated software for your mobile or by bluethoot or usb cable.
Example for Nokia phones:
Download the guide to the events software, transfer it with the software nokiapc suite throug the function "installations and applications". 

Do I have to pay to download and use the guide? Do I pay when I search for events?
No. The guide is completely free, once downloaded the file with the application and all the events there's no need of any external call, so it doesn't exist a cost for calling. All the data will be on your phone.

Do I need  a lot of space on my mobile for the guide?
No. The guide consist of one file (infoeventi.jar) of 116kb, less than a mobile phone photo. Once the fuorisalone is over you can delete the guide from your phone and regain the small space occupied from it previously.