"E-reporter" (digital reporter)
Person with camera or mobile telephone who snaps pictures, captures glances and points of view on the events. A new professional figure who, by means of digital technologies, produces and shares information through multi-device platforms.


Nokia Nseries will make its technology available to a group of E-reporters. Ten young people will be provided with Nokia N82 or Nokia N95 8 GB multimedia computers equipped with a 5 mega pixel camera. Thanks to the Nseries devices and their extensive connection capabilities, the selected E-reporters can capture the best moments of the exhibition and publish them online instantly. The most noteworthy multimedia content will then be uploaded onto Share on Ovi, Nokia's new community for sharing personal media that enables users to easily upload, manage and share contents for free through a mobile device, PC or other connected device (www.ovi.com/share) The E-reporter with the most beautiful pictures will win a Nokia N82.

Ovi photo gallery: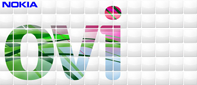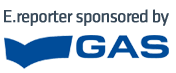 laureando magistrale in design degli interni presso Politecnico di Milano.
sedotto dalle forme e dalla matematica che le governa, mi piace studiare l'inquadratura che le valorizzi e le riassuma (nel caso di oggetti statici).
ritengo indispensabile accompagnare gli scatti a delle viste di dettaglio, che enfatizzino l'armonia del soggetto e che prese da sole, probabilmente risultino incomprensibili.
I'm going to master graduate in interior design, at Politecnico di Milano.
addicted by shapes and by mathematics that governe it, I like studying the best framing that can improove and valorize them ( about of static objects).
I think that it is important to follow all shots with detali wiews, that can enphatize the harmony of the subject, and maybe, at first look, can result incomprehensible.