"E-reporter" (digital reporter)
Person with camera or mobile telephone who snaps pictures, captures glances and points of view on the events. A new professional figure who, by means of digital technologies, produces and shares information through multi-device platforms.


Nokia Nseries will make its technology available to a group of E-reporters. Ten young people will be provided with Nokia N82 or Nokia N95 8 GB multimedia computers equipped with a 5 mega pixel camera. Thanks to the Nseries devices and their extensive connection capabilities, the selected E-reporters can capture the best moments of the exhibition and publish them online instantly. The most noteworthy multimedia content will then be uploaded onto Share on Ovi, Nokia's new community for sharing personal media that enables users to easily upload, manage and share contents for free through a mobile device, PC or other connected device (www.ovi.com/share) The E-reporter with the most beautiful pictures will win a Nokia N82.

Ovi photo gallery: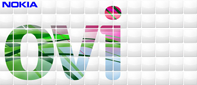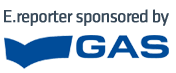 "Filo conduttore di ogni ricordo, miliardi di click della mente cercano di riproporsi in un unico scatto meccanico,trasformazione della realtà piuttosto che duplicazione della stessa,sorpresa,attrazione,reazione,illustrazione,racconto,linguaggio,memoria."
Ho fotografato i miei pensieri nel momento in cui cercavano di darsi un ordine logico,cambiategli ordine,cancellateli,riscriveteli e otterete comunque una fotografia di cosa è per me la fotografia.Ho scoperto questa passione viaggiando per il mondo negli ultimi sei anni, l'ultimo dei quali passato a fotografare 30.000 km di Australia.Durante i miei studi di Architettura sono stato pubblicista per le riviste CasaResArt e Dangerous Mind. Il mio prossimo viaggio? il 16 Aprile.Destinazione? lo scoprirò solo alla fine...
"The thread running through every memory,billions of mind's click are trying to revive in a single mecchanical movement,transformation of reality rather then duplication of itself,surprise,attraction,reaction,illustration,story,language,memory."
I 've take a picture of my thoughts when they were trying to give themselves a logic order, change that order, rewrite it and you'll obtain anyway a picture of what photography means to me. I've discovered this passion travelling around the world during the last 6 years,the last one spent on taking picture in a 30.000 km trip in Australia. During my studies in Architecture i've been a freelance journalist for the reviews "CasaResArt" and "Dangerous Mind". My next trip? April 15. Destination? I'll know only at the end.