"E-reporter" (digital reporter)
Person with camera or mobile telephone who snaps pictures, captures glances and points of view on the events. A new professional figure who, by means of digital technologies, produces and shares information through multi-device platforms.


Nokia Nseries will make its technology available to a group of E-reporters. Ten young people will be provided with Nokia N82 or Nokia N95 8 GB multimedia computers equipped with a 5 mega pixel camera. Thanks to the Nseries devices and their extensive connection capabilities, the selected E-reporters can capture the best moments of the exhibition and publish them online instantly. The most noteworthy multimedia content will then be uploaded onto Share on Ovi, Nokia's new community for sharing personal media that enables users to easily upload, manage and share contents for free through a mobile device, PC or other connected device (www.ovi.com/share) The E-reporter with the most beautiful pictures will win a Nokia N82.

Ovi photo gallery: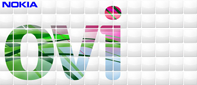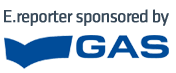 Sono una studentessa di design e appassionata di fotografia, perciò possiedo una cultura di base sul mondo del design e buone capacità fotografiche. Per me il fuorisalone rappresenta uno degli eventi più stimolanti dell'anno perchè riesce a cogliere con vivo interesse tutte le evoluzioni delle nuove correnti creative. Mi piacerebbe riuscire con le mie foto a descrivere, oltre agli oggetti esposti , la palpabile vivacità dell'evento e del suo rapporto col pubblico...
I'm a design student and keen on photography, so I own a background culture of the design world and good photography skills. To me, Fuorisalone represents one of the most stimulating events of the year for its ability of catching with active interest all the evolutions that happen in the new creative streams. I would like, with my photos, to describe not only the objects shown, but also the lively feeling that flows through the event and through his relationship with the audience...