"E-reporter" (digital reporter)
Person with camera or mobile telephone who snaps pictures, captures glances and points of view on the events. A new professional figure who, by means of digital technologies, produces and shares information through multi-device platforms.


Nokia Nseries will make its technology available to a group of E-reporters. Ten young people will be provided with Nokia N82 or Nokia N95 8 GB multimedia computers equipped with a 5 mega pixel camera. Thanks to the Nseries devices and their extensive connection capabilities, the selected E-reporters can capture the best moments of the exhibition and publish them online instantly. The most noteworthy multimedia content will then be uploaded onto Share on Ovi, Nokia's new community for sharing personal media that enables users to easily upload, manage and share contents for free through a mobile device, PC or other connected device (www.ovi.com/share) The E-reporter with the most beautiful pictures will win a Nokia N82.

Ovi photo gallery: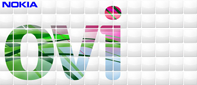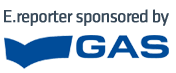 Sono un giovane aspirante designer che ha vissuto con entusiasmo l'esperienza del salone del mobile, catturando con occhi e macchina fotografica tutto quello che ci fosse da "rubare". La mia curiosità per design e fotografia ha fatto sì che le mie foto non fossero semplici scatti di pezzi di design, ma particolari o globali che ancora oggi utilizzo come fonte d'ispirazione o per collage digitali!
i'm a jung designer who lived with enthusiasm the Salone del mobile's experience, capturing everything cud be stolen with eye and photo cam ! with my design and photo's curiousity my pictures has began not just simple forniture design's picture, but particular o total that i still use to my ispiration or digital collage!