"E-reporter" (digital reporter)
Person with camera or mobile telephone who snaps pictures, captures glances and points of view on the events. A new professional figure who, by means of digital technologies, produces and shares information through multi-device platforms.


Nokia Nseries will make its technology available to a group of E-reporters. Ten young people will be provided with Nokia N82 or Nokia N95 8 GB multimedia computers equipped with a 5 mega pixel camera. Thanks to the Nseries devices and their extensive connection capabilities, the selected E-reporters can capture the best moments of the exhibition and publish them online instantly. The most noteworthy multimedia content will then be uploaded onto Share on Ovi, Nokia's new community for sharing personal media that enables users to easily upload, manage and share contents for free through a mobile device, PC or other connected device (www.ovi.com/share) The E-reporter with the most beautiful pictures will win a Nokia N82.

Ovi photo gallery: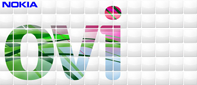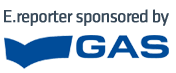 sono studentessa di design della comunicazione...facoltà del design al politecnico di milano.Che dire di più...la mia possibile partecipazione in qualità di reporter per il fuorisalone 2008 mi sembra proprio coerente con le mie passioni e il mio corso di studi.Ho già inoltre partecipato all'evento due anni fa, proprio per un esame.Adoro la fotografia in tutte le sue forme...se non sarò reporter, sarò comunque li...a carpire le idee, le novità e soprattutto la creatività che circolerà.
i'm a student of design communication at the design faculty of politecnico in milan.What can i say..being part of this event as a reporter would be so coherent with my passions and my studies.I've also been part of this event two years ago because of an university exam.I love photography in every single shape of it...so...if i can't be a reporter, i'll be there by the way..looking at the ideas, the news and specially the creativity around the event.