"E-reporter" (digital reporter)
Person with camera or mobile telephone who snaps pictures, captures glances and points of view on the events. A new professional figure who, by means of digital technologies, produces and shares information through multi-device platforms.


Nokia Nseries will make its technology available to a group of E-reporters. Ten young people will be provided with Nokia N82 or Nokia N95 8 GB multimedia computers equipped with a 5 mega pixel camera. Thanks to the Nseries devices and their extensive connection capabilities, the selected E-reporters can capture the best moments of the exhibition and publish them online instantly. The most noteworthy multimedia content will then be uploaded onto Share on Ovi, Nokia's new community for sharing personal media that enables users to easily upload, manage and share contents for free through a mobile device, PC or other connected device (www.ovi.com/share) The E-reporter with the most beautiful pictures will win a Nokia N82.

Ovi photo gallery: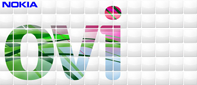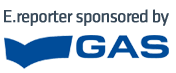 Sono giovane e interessato al campo del design, mi manca solo lo stage e mi laureo in prodotto al politecnico di milano.Mi interesso anche di fotografia è un'altra piccola passione che ho.Mi capita anche di portare in giro i fotografi di Grazia Neri per Milano quando ne hanno bisogno. Conosco il territorio poichè ci vivo da 16 anni.
Penso proprio che possa essere una buona occasione sia per voi che per me!!
Grazie e a presto!
I'm young and interested in design world.I attend last year of design school of milano at Politecnico.I love photografy and i used to be assistent of photoreporter of Grazia Neri agensy.I live here in milano and i know well evry place so i think u should decide to take me!!
Thanks see u soon!