"E-reporter" (digital reporter)
Person with camera or mobile telephone who snaps pictures, captures glances and points of view on the events. A new professional figure who, by means of digital technologies, produces and shares information through multi-device platforms.


Nokia Nseries will make its technology available to a group of E-reporters. Ten young people will be provided with Nokia N82 or Nokia N95 8 GB multimedia computers equipped with a 5 mega pixel camera. Thanks to the Nseries devices and their extensive connection capabilities, the selected E-reporters can capture the best moments of the exhibition and publish them online instantly. The most noteworthy multimedia content will then be uploaded onto Share on Ovi, Nokia's new community for sharing personal media that enables users to easily upload, manage and share contents for free through a mobile device, PC or other connected device (www.ovi.com/share) The E-reporter with the most beautiful pictures will win a Nokia N82.

Ovi photo gallery: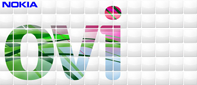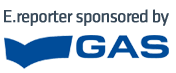 Da due anni e mezzo studio Design della Comunicazione al Politecnico di Milano, ma sono di Cagliari. Amo la fotografia da quando ero piccola, e desidero davvero trovare un posto nel mio futuro professionale a questa fantastica disciplina. Grazie al Fuorisalone potrei avere la possibilità di creare un collegamento forte tra le mie due grandi passioni: la fotografia e il design. Inoltre, se dovessi essere scelta, avrei l'opportunità di vivere un grande evento quale è il Salone del Mobile molto più profondamente di quanto farei da semplice spettatrice. In ogni mia foto cerco di porre l'accento sul dettaglio, che spesso sfugge, ma anche sulla luce e il sentire del momento. Cerco sempre di raccontare una storia, al di là della staticità del fotogramma.
I currently live in Milan, where i'm about to graduate in Communication Design at Politecnico, but I'm from Cagliari. My love of photography goes back as far as I can recall, and i strongly intend to make it part of my professional future. The Fuorisalone experience can give me the rare chance to merge the two passion of mine: photography and design. Besides, thanks to this opportunity i could experience the Salone del Mobile event a lot more than i could as a normal spectator. My photography emphasizes details, lights and feelings. When I take a picture I'm always trying to tell a story.