"E-reporter" (digital reporter)
Person with camera or mobile telephone who snaps pictures, captures glances and points of view on the events. A new professional figure who, by means of digital technologies, produces and shares information through multi-device platforms.


Nokia Nseries will make its technology available to a group of E-reporters. Ten young people will be provided with Nokia N82 or Nokia N95 8 GB multimedia computers equipped with a 5 mega pixel camera. Thanks to the Nseries devices and their extensive connection capabilities, the selected E-reporters can capture the best moments of the exhibition and publish them online instantly. The most noteworthy multimedia content will then be uploaded onto Share on Ovi, Nokia's new community for sharing personal media that enables users to easily upload, manage and share contents for free through a mobile device, PC or other connected device (www.ovi.com/share) The E-reporter with the most beautiful pictures will win a Nokia N82.

Ovi photo gallery: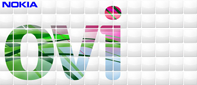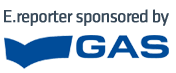 Nata il 2.12.1980 a Milano.Product designer laureata al Politecnico di Milano, ha svolto il progetto erasmus della durata di un anno presso la Central St.Martins di Londra. Dal 2004 ha svolto stages presso la 'Poltrona Frau' di Tolentino e lo studio di design 'Cul de Sac' di Valencia. Ha lavorato nel 2006 presso lo studio Raul Barbieri di Milano, presso lo studio del designer Peter Solomon sviluppando progetti di furniture e interiors, ha collaborato con LPWK (centro sviluppo progetti Alessi) e attualmente collabora con koh-i-noor e con Eva Stomper Studio. Come e-reporter sarebbe il mio quarto anno .. oramai sono di famiglia?!?!
Born in 2.12.1980 in Milan. Product designer, she got her degree at Politecnico di Milano and attended one year at Central St Martins as an exchange student. Since 2004 she did stages at Poltrona Frau and at the spanish design studio of Valencia 'Cul de Sac'. In 2006 she worked at Raul Barbieri's studio, at Peter Solomon's studio as product, furniture and interior designer, she cooperated with LPWK (Alessi's product development) and now with Koh-i-noor and Eva Stomper Studio. As e-reporter it would be my fourth year .. Am I not to be considered part of the family?!!?