"E-reporter" (digital reporter)
Person with camera or mobile telephone who snaps pictures, captures glances and points of view on the events. A new professional figure who, by means of digital technologies, produces and shares information through multi-device platforms.


Nokia Nseries will make its technology available to a group of E-reporters. Ten young people will be provided with Nokia N82 or Nokia N95 8 GB multimedia computers equipped with a 5 mega pixel camera. Thanks to the Nseries devices and their extensive connection capabilities, the selected E-reporters can capture the best moments of the exhibition and publish them online instantly. The most noteworthy multimedia content will then be uploaded onto Share on Ovi, Nokia's new community for sharing personal media that enables users to easily upload, manage and share contents for free through a mobile device, PC or other connected device (www.ovi.com/share) The E-reporter with the most beautiful pictures will win a Nokia N82.

Ovi photo gallery: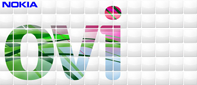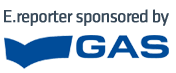 Shape&Light
,
Forma&Luce
: ecco i soggetti che dominano la mia produzione fotografica. Nel corso della DesignWeek milanese la città si trasforma, si popola, si tinge di colori inusuali per essere ammirata e scoperta da artisti e designers di tutto il mondo; per essere scoperta soprattutto, da noi, designers milanesi in cerca di ispirazioni, emozioni, stati d'animo che esulano dalla realtà quotidiana e ci permettono di viaggiare in lungo e in largo nel mondo. E allora, quale occasione migliore di Fuorisalone.it per conoscere e vivere fino in fondo una città in fermento? Quale occasione migliore se non la DesignWeek per scoprire l'operato di giovani designers di paesi lontani?
Shape&Light
: sono l'essenza della metamorfosi di Milano che ogni anno, in aprile, ci stupisce e ci mostra il suo lato migliore!
Forma&Luce
: sono la testimonianza della trasformazione della città. Ecco cosa fotografare e trasferire ai visitatori di Fuorisalone.it. Ecco il lato milanese da far conoscere nel mondo.
Shape&Light
: this is what I love photograph. During the DesignWeek, Milano is changing, people are coming, it is like a paint colored with unusual colors and it is ready to be descovered from artists and designers from all over the world; to be descovered especially from us, young designers looking for inspirations, emotions, states of mind far away of daily truth and allow us to travel around. And so, which better opportunity of Fuorisalone.it to know and live till the end a big city as Milan? Which better opportunity if not the DesignWeek to discover the young and foreign designers made?
Shape&Light
are the essential of metamorphosy of Milano that every year, in April, astonish us and show us his best profile!
Shape&Light
are the testimony of Milano's changing. Here what take a picture to gift to the Fuorisalone.it's surfers. Here the Milano's side to promote in the world.