"E-reporter" (digital reporter)
Person with camera or mobile telephone who snaps pictures, captures glances and points of view on the events. A new professional figure who, by means of digital technologies, produces and shares information through multi-device platforms.


Nokia Nseries will make its technology available to a group of E-reporters. Ten young people will be provided with Nokia N82 or Nokia N95 8 GB multimedia computers equipped with a 5 mega pixel camera. Thanks to the Nseries devices and their extensive connection capabilities, the selected E-reporters can capture the best moments of the exhibition and publish them online instantly. The most noteworthy multimedia content will then be uploaded onto Share on Ovi, Nokia's new community for sharing personal media that enables users to easily upload, manage and share contents for free through a mobile device, PC or other connected device (www.ovi.com/share) The E-reporter with the most beautiful pictures will win a Nokia N82.

Ovi photo gallery: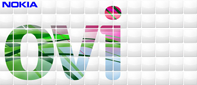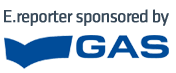 Che te lo dico a fare significa...se tu sei d'accordo con qualcuno, gli fai: Rachel Welch è proprio un gran bel pezzo di figa! che te lo dico a fare!...invece se non sei d'accordo che una Lincoln è Meglio di una Cadillac, che te lo dico a fare!...oppure se una cosa è buona ma tanto buona, minchia stì peperoni, che te lo dico a fare!...ma può anche voler dire vai al diavolo, tipo uno fa all'altro: ehi bubby dice che hai il cazzo piccolo...ehi bubby, che te lo dico a fare!...o a volte non significa niente, solamente, che te lo dico a fare...
The book is on the table...