"E-reporter" (digital reporter)
Person with camera or mobile telephone who snaps pictures, captures glances and points of view on the events. A new professional figure who, by means of digital technologies, produces and shares information through multi-device platforms.


Nokia Nseries will make its technology available to a group of E-reporters. Ten young people will be provided with Nokia N82 or Nokia N95 8 GB multimedia computers equipped with a 5 mega pixel camera. Thanks to the Nseries devices and their extensive connection capabilities, the selected E-reporters can capture the best moments of the exhibition and publish them online instantly. The most noteworthy multimedia content will then be uploaded onto Share on Ovi, Nokia's new community for sharing personal media that enables users to easily upload, manage and share contents for free through a mobile device, PC or other connected device (www.ovi.com/share) The E-reporter with the most beautiful pictures will win a Nokia N82.

Ovi photo gallery: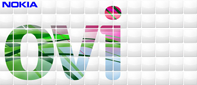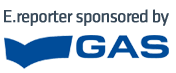 Lavoro_Studentessa al Politecnico PSSD Musica_ Di tutto Cinema e televisione_Banale Cosa mi piace fare_Cazzeggiare dalla mattina alla sera, studiare, ogni tanto ricordarmi di quello che sto facendo, ballare con gli amici e fare festa Fuorisalone_Mi diverto sempre un sacco! E se piove? Prendi l'ombrello! Shake your ass!
This is not the right translation from the italian, but I try to make it! Work_I'm a Politecnico di Milano, PSSD student Music_ Everything kind of music Coffee&TV_I'm not interesting I Like_"Cazzeggiare" from the morning untill the night, studying, sometimes remembering what I am doing, dancing with friends and have parties! Fuorisalone_I always had a lot of fun! If is it raining? Take your umbrella! Shake your ass!