"E-reporter" (digital reporter)
Person with camera or mobile telephone who snaps pictures, captures glances and points of view on the events. A new professional figure who, by means of digital technologies, produces and shares information through multi-device platforms.


Nokia Nseries will make its technology available to a group of E-reporters. Ten young people will be provided with Nokia N82 or Nokia N95 8 GB multimedia computers equipped with a 5 mega pixel camera. Thanks to the Nseries devices and their extensive connection capabilities, the selected E-reporters can capture the best moments of the exhibition and publish them online instantly. The most noteworthy multimedia content will then be uploaded onto Share on Ovi, Nokia's new community for sharing personal media that enables users to easily upload, manage and share contents for free through a mobile device, PC or other connected device (www.ovi.com/share) The E-reporter with the most beautiful pictures will win a Nokia N82.

Ovi photo gallery: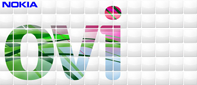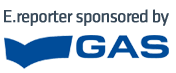 con la mia macchina fotografica io do voce alle mie emozioni, alle mie sensazioni. E' il mio occhio su luci, colori e movimenti che mi affascinano e mi incuriosiscono... perchè fare il Fuorisalone? perchè è un bombardamento positivo di cose nuove...eventi, persone, oggetti si mischiano..è una tentazione catturarli attraverso un'immagine
perchè dovreste scegliermi? perchè sono così piccola che entro dappertutto e perchè sono e-reporter da troppi anni!!!
by my camera I give voice to my emotions, to my feelings. It's my eye on lights, colors and movements that fascinate to me and make me become curious ... why take part in Fuorisalone? it 's a positive bombardment of new things... events, persons, objects mix each other..it's a temptation to capture them through an image
why you have to choose me?
well, I'm so small that I can be able to have access everywhere and because I'm an e-reporter from too many years!!!